Oh my... was not often online lately...
I didn't had time to do cards neither...
I'm hoping to have free time soon: so much new ideas!

Well, wanted to share with you my seconde page for Fantazya Diary Project 2009: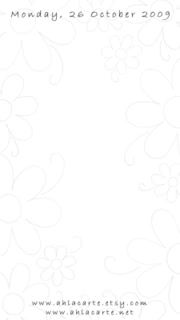 The image is not clear but I draw flowers (very pale) in the background so people could write over them. I love the result. Now i can't wait to take this diary in my hands!!!!