November and December are the busiest time of the year for me and for a lot of you I'm sure! Making cards, buying gifts, decorations for the home and the Christmas tree and so much more!
I have difficulty to save time to be online all year long, imagine when Holidays are near...
Well anyway, I'm here today to share 2 Christmas Cards and I'm hoping to share some next week.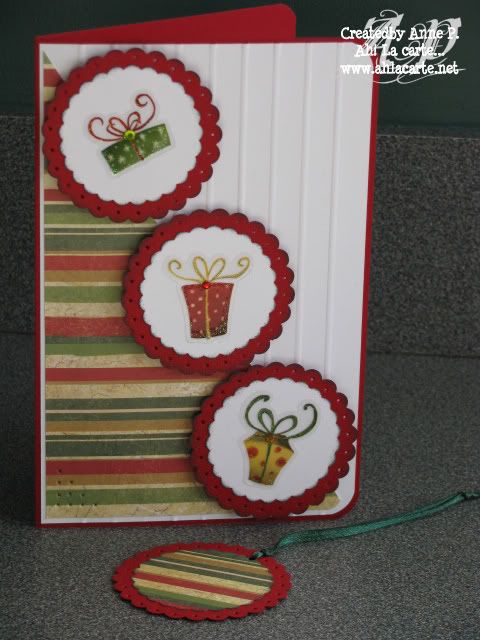 The first one is a simple one (Yes I love simplicity!). I used my envelope scorer to do the embossed lines, added a patterned paper and put 3 scalloped circle with glitter stickers. I added gems on each gift stickers. This year I made matched gift tags with most of the cards I sell. People loved the idea!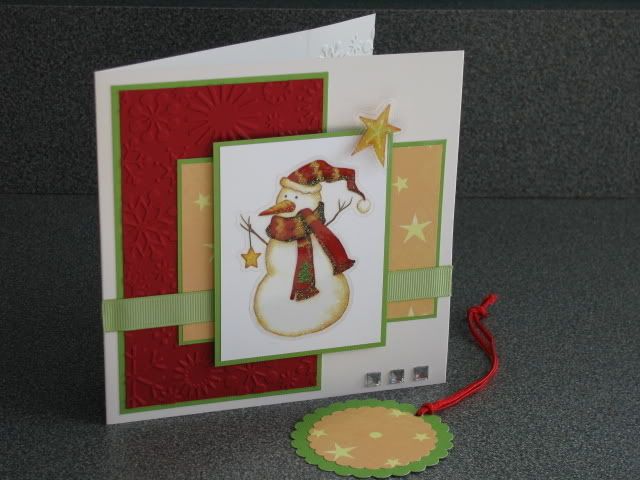 The second card is my first one of the season. I used an embossing folder from Cuttlebug, patterned paper, ribbon, snowman sticker and square gems. Again, I made a matching gift tag.
Both cards were gone as soon as I showed them! That's cool! And its why I'm still doing Christmas cards each year... I love working in my little craftroom, its relaxing... When someone buy me a card its just a great feeling. If only I could manage to find more time... Anyone with good tips?