I needed some cards this past weeks and I worked hard! LOL
I tried to match cards with challenge to give me a chance because time flies so fast!
I can't realize its almost... Christmas! LOL
We all, cardmakers, know we need to make our Christmas cards early, I know you'll understand me!
Well, here's some cards I made:



This one was for a challenge on Scrap aux Puces. We had to follow a sketch. I used K & Company patterned paper "Fruit Stripe", Strawberry Cut Out (by a great designer Marieke Vermeulen, you HAVE to take a look at her work! See her Etsy store or her blog) mounted on scalloped circles and ribbon. I added some mini plastic dots.

I needed a card for a new baby too! A little boy! I made 3 cards and Mamy choose this one: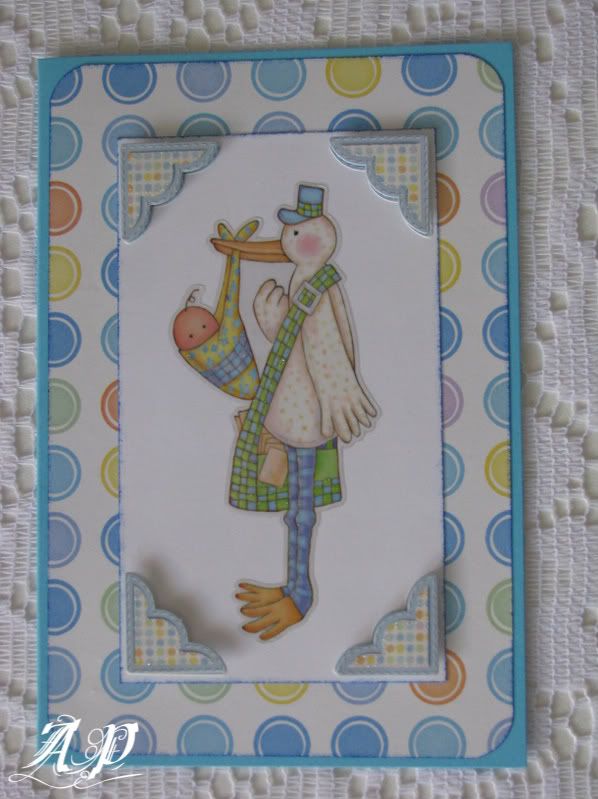 I used patterned paper (don't know the company name sorry) and sticker. I am addicted to stickers I think. Its the best when you don't have enough time to stamp or emboss. Or if you don't have the right image or stamp. I can't resist buying cute stickers!

Finally, I made a card for a rock music lover! And a drums player too! It fits another challenge on Scrap aux Puces... Again I used sticker! The drums set is by EK Success. I added musical note brad for the final touch. The brick paper looked cool when I saw it at the dollar store... I love the result!



So its all for now!
Wish you all a GREAT weekend!