I can't go playing in the garden: its raining cats and dogs! So lets see what I can share with you today...

I needed some feminine greeting cards this past weekend, and as I just bought Rhonna Farrer "Elegant Flourishes" clear stamps, it was the best occasion to try them.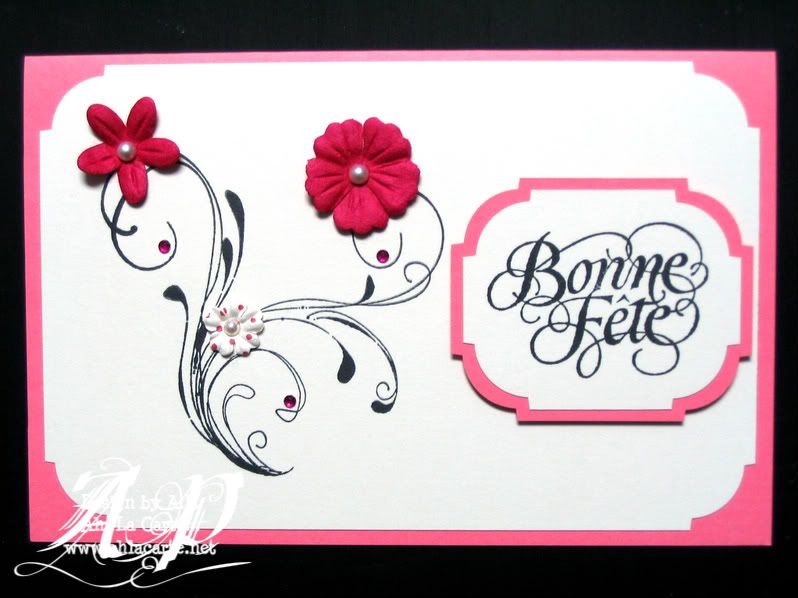 I used some Prima Paper flowers, little pearl and some gems. I also used "Bonne Fête" rubber stamp by PSX. I like the result... So I made some color versions of the same card: pink, orange, black and white, turquoise and lilac!!!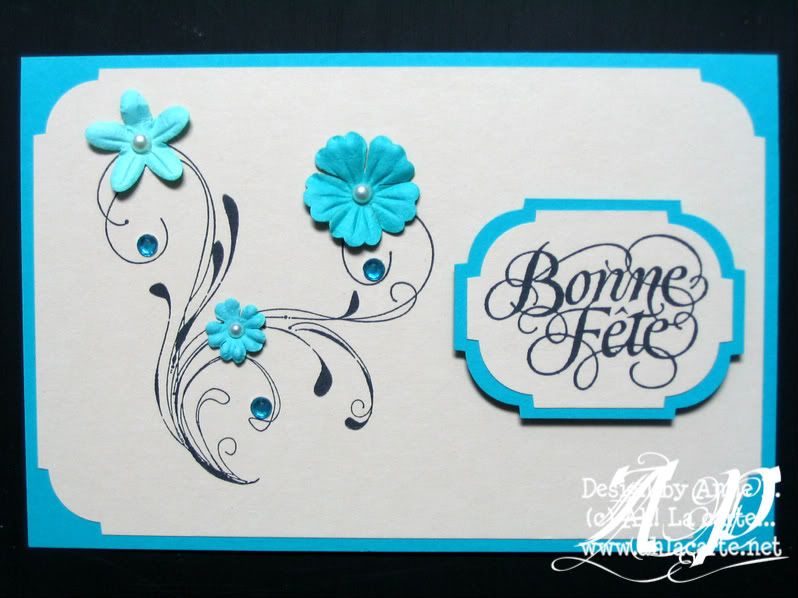 Rainy Day, Crafting Day! I'm going to clean my little craftroom so I could take pictures and show them to you one day!