I missed #9 challenge, was on vacation. I can't wait to try a card with a sketch!
This time its to make something with ribbon.... I love ribbon!
That's an easy one at Penny Black Saturday Challenge this week.
So here's my card with a clear stamp from the "Critter Party" set.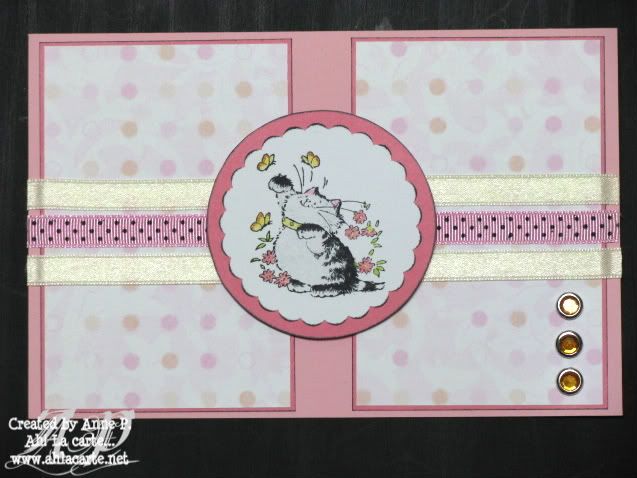 I inked the edge of my scalloped circle with Staz On Jet Black Ink and add some colors with my Prismacolor (can't wait to try them with a solvant, saw this a few time on blog world...) This is a simple card but I think the result is not so bad.

Next week is back to school days for my daughter... Lets hope I'll have enough time to make the next Pb challenge!