Hi all! Christmas is near! Almost just one week to go!
Are you ready? All your cards are sent? Mine are all in the post, except one!
Will send this cute Snowman watching the sky to my best friend this week.
I don't think she'll read my blog on this busy time of the year so I think I can show you! Well... fingers crossed!!! LOL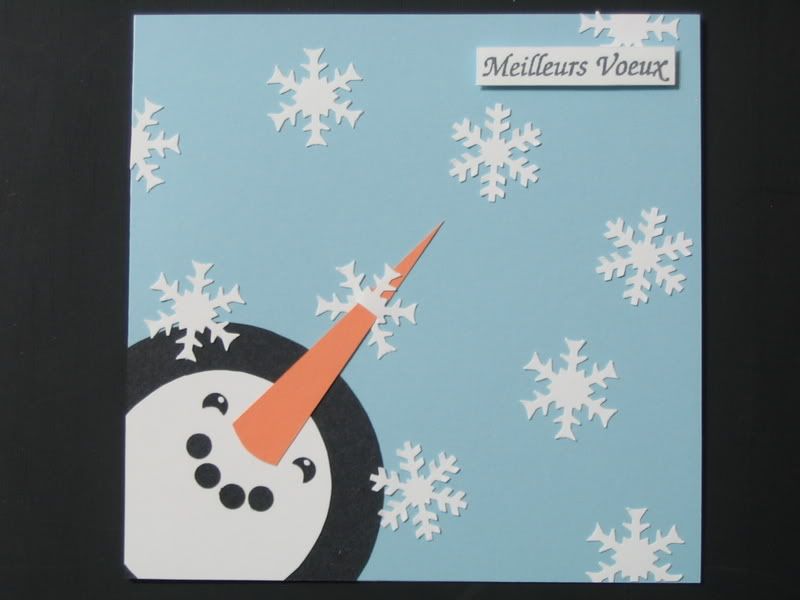 I found this idea within the Christmas booklet I received with my PaperCraft Inspirations magazine last Christmas if I remember right... You only need cardstock, round and snowflake punches in different sizes and you'll need to cut a triangle for the nose. Add a Christmas wish and here's a cute card to send to friends and family!