The challenge at Simon Says Challenge blog is a recipe this time:
2 papers
3 buttons
1 ribbon
As Fathers Day is next month, I decided to start making some masculine cards.
I'm not very good at making cards for men... Always seems I use the same theme...
Anyway, here's my card for this week challenge!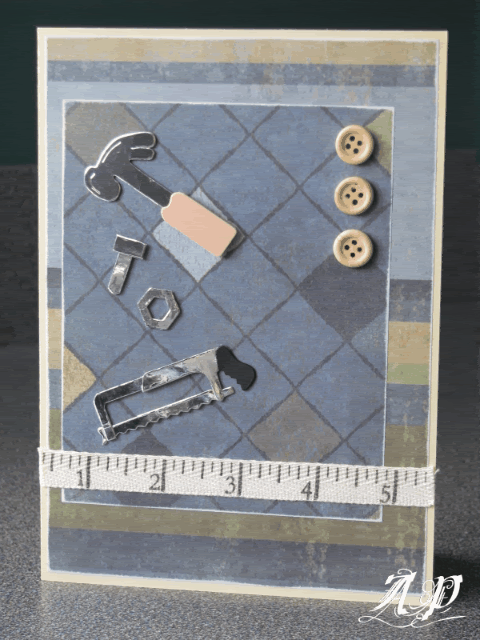 I used patterned papers from Costco, wood buttons, ribbon and 3D stickers.
I sanded a bite the edges of my papers too.
Have a fab week everyone!