Well, is it summer in your area? Not me...
I am lucky enough to have tons of things to do inside, instead I would definitely be very disappointed about the weather...
I want to share with you today the sketch #4 from July Challenge on Boutique Pop'Art forum: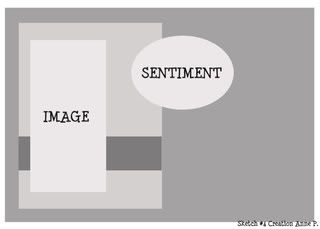 I do not make my card yet. Will come back and show you soon!
Till then, fingers crossed for summer to stop hiding!