Hi all! Didn't take me too long to miss a week huh?
I did not post any Christmas card last week... but I was really busy for my daughter's 10 birthday: High School Musical 3 movie and party!
The girls had a lot of fun. Oh and, Zac is a lucky guy to have so much fans! lol
Here a pic of the invitation cards we sent for the party: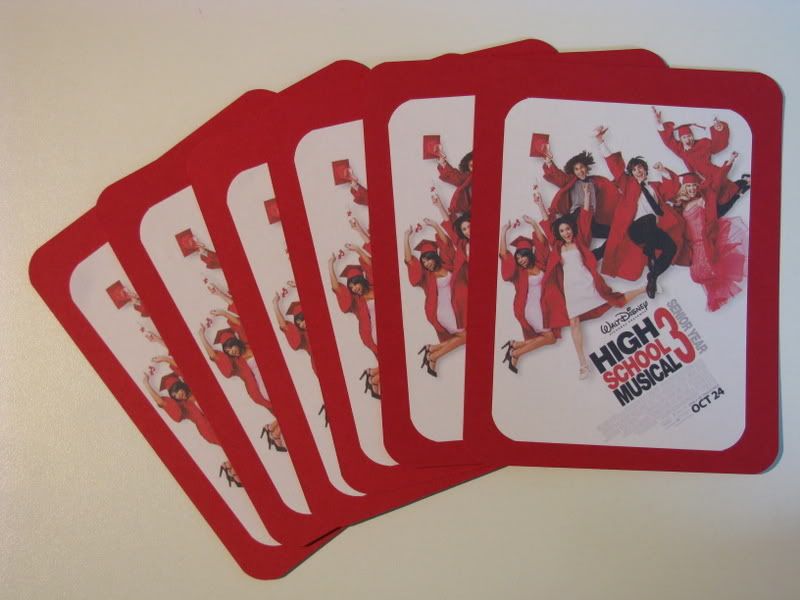 And some toppers for the cupcakes: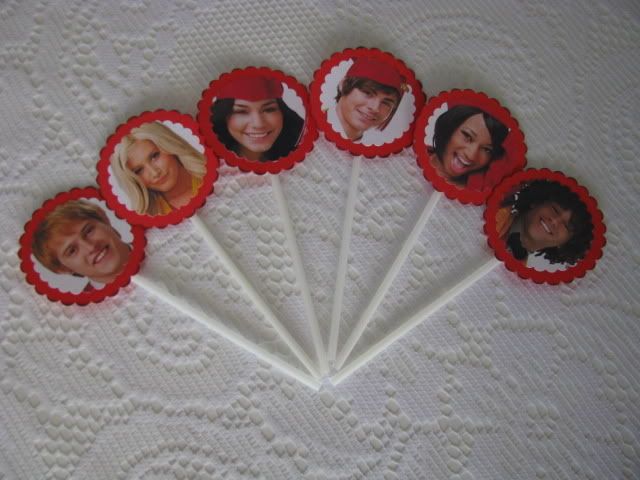 I did not realized that I should have done more Troy and Gabriella toppers... All the girls were hoping to pick one with them!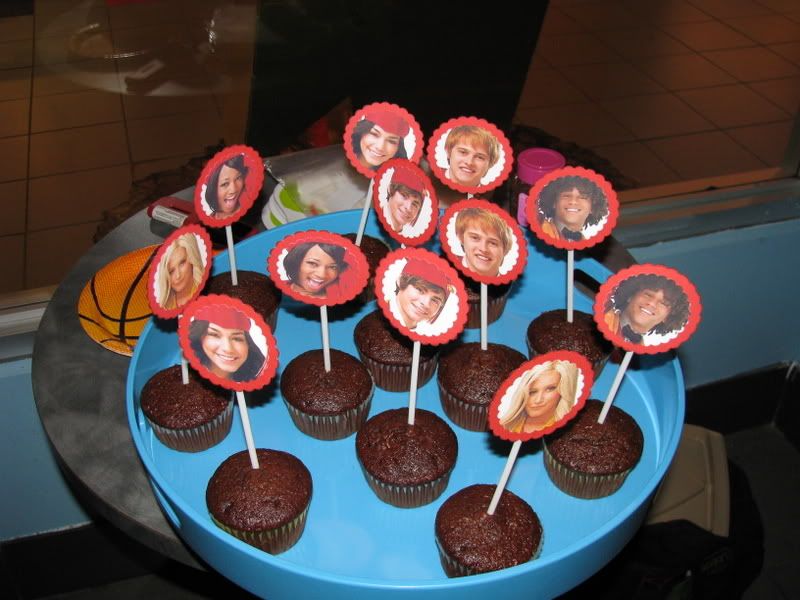 You can see in the pic that we even bought basketball plates...
Well the girls had fun I think, and we, parents, do too!
It was a really cool saturday afternoon!

I'll be back later today or tomorrow to show you 2 Christmas cards, promise!