Hi all!!! I hope you're all doing fine and enjoying doing Christmas cards!
My Christmas card of the week is one with Santa this time.
Its an easy easy one but often it is the most effective card, isn't it?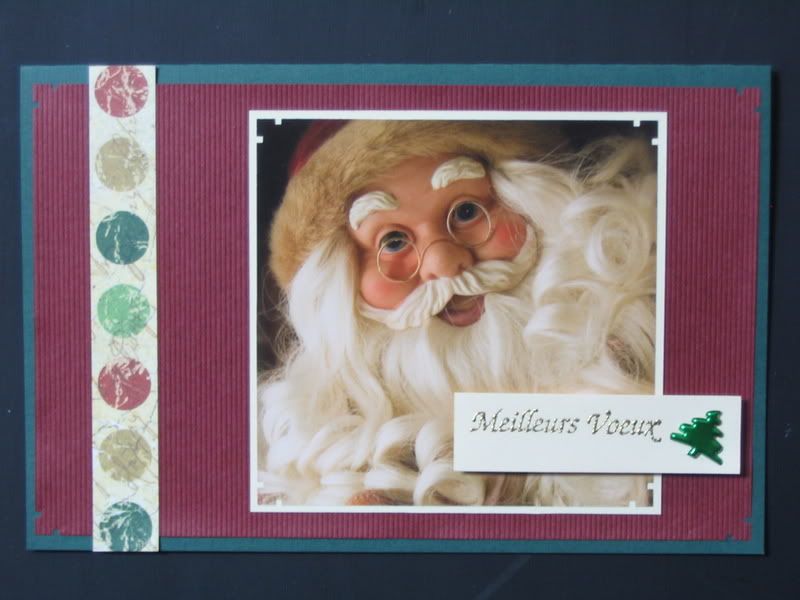 I only used cardstock and bits of patterned paper and Christmas tree brad.
The Santa is from a publicity, thats calling recycling!
I loved this image and thought I could do something with it... Ta Da!!!