... that Christmas is in less than 2 months!!!
(sorry for my english don't even sure I can say it like this! lol)
So its Christmas cards season! I made several cards yet and I'll try to show you one or two by week until Christmas. If I have time to show you more then thats cool but you know I'm not often online so 1 or 2 seems Ok for me! :o)

The first one is a little Angel, yeah, its the one who told me about Christmas...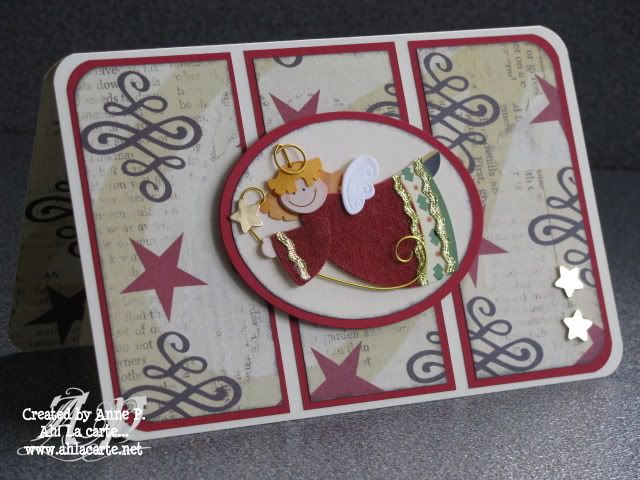 I choose patterned paper from Rusty Pickle, Angel 3D sticker mounted on cardstock and used my Nestabilities Classic Ovals by Spellbinders.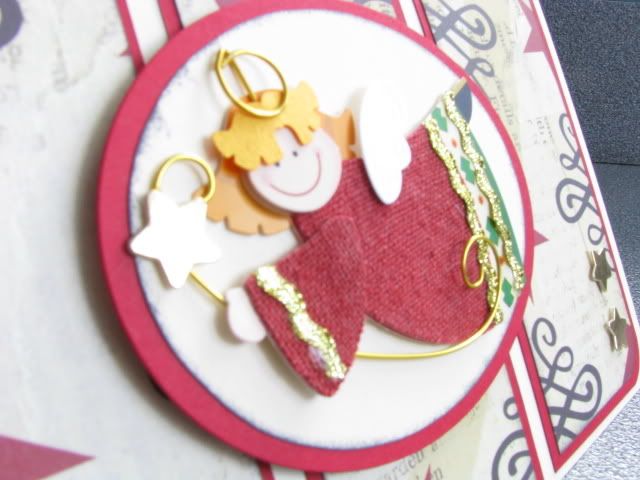 Any characters with cute smile like this: I just can't resist! And I have to confess I fell in love easily with cute snowman and penguin, oh and gingerbread man and polar bear... lol
So be back often if you wanna see some cute little face on my cards!