As winter is near (yes, it is...) I need to work a lot in the garden to get everything ready for the snow. Last year we had our first big snowstorm on november 22...! So working outside mean less time in my scraproom!
I wanted to share with you today two birthday cards I made.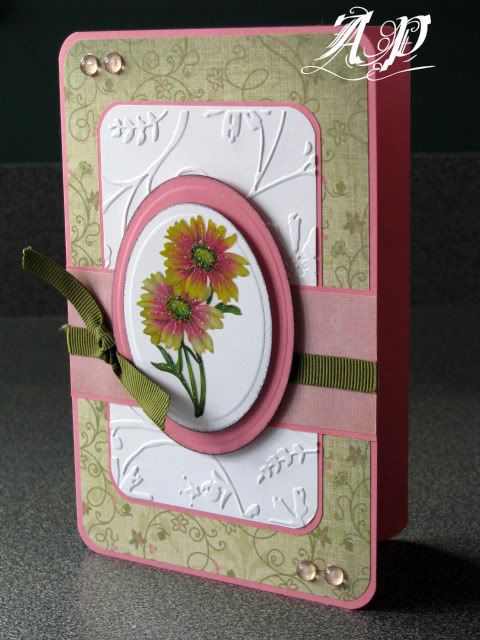 The first one is made with a paper I really love (you'll see it often within the next few days on my blog...) its a paper from K and Company from one of their Paper Organizer Set. I used my Stylized Flowers embossing folder from Cuttlebug with white cardstock. Also, the simple flower sticker is mounted on cardstock cut with my Nestabilities Die Cut from SpellBinders, both inked with Cats Eye Charcoal Chalk Inkpad. I added ribbon and plastic dots. I'm in love with Cuttlebug Embossing folders... aww not so long ago I used to emboss my design manually and it could take a long time to have a perfect image...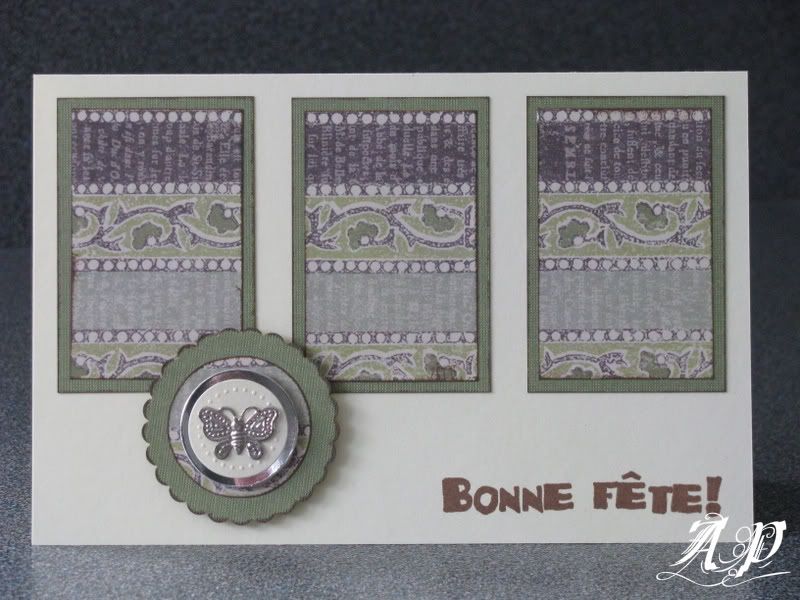 The second card is very simple. I used a K and Company patterned paper from the same collection as the first card. I simply cut 3 rectangles and matted them on kaki cardstock. I used my scalloped punch with the same kaki cardstock, added a little circle from the patterned paper and finally stick a silver butterfly embellishment. Oh! and inked everything with brown Cat's Eye Ink Pad. For sure you see a greeting in french as english is not my primary language...
So thats it for today! I will come back to show you something else made with my favorite paper soon! And also I made some christmas cards too!