Remember the Diary 2009 Project by Fantazya? I had it in my hands since few weeks now and took me a while to decide how to decorate it! But one thing for sure: I absolutely LOVE it! Can't wait to visit each crafter web page and, why not, do some shopping!
Let me show you some pics: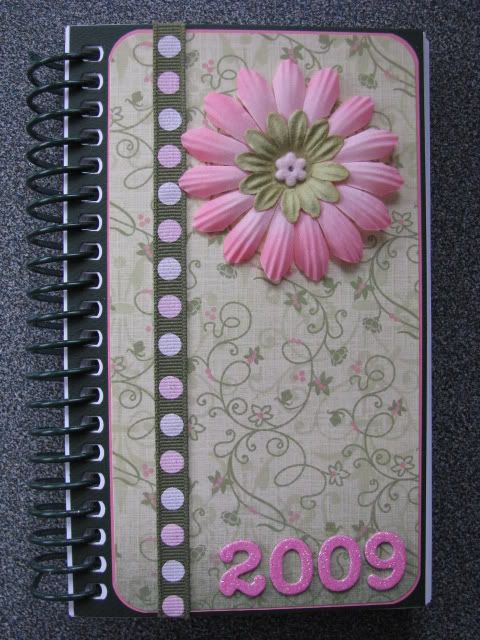 I choose to put on the cover of my diary my fav paper of the moment (I told you!) from K and Company. I put flowers and velvet brad, some glitter numbers and ribbon. I also made a little bookmark with the same paper, ribbon and some flowers and gems.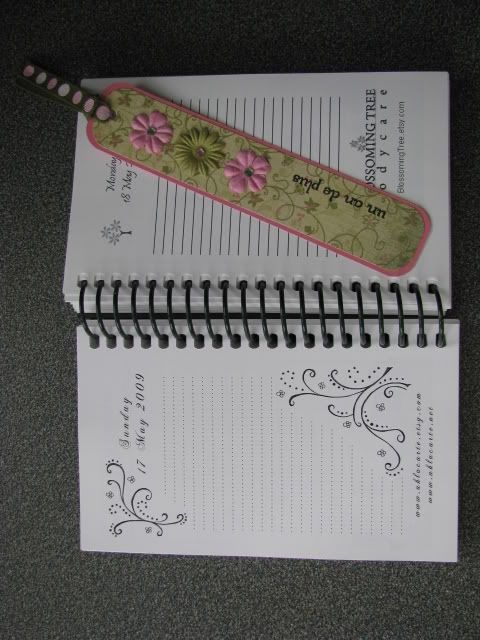 You can see on the picture my first page for the diary. Well, took me a while to do all the doodling for this! Looks good, I'm proud of it! :o) My second page is great too but I couldn't take a good picture of it... It looks like I put nothing on the page!!! LOL But I did! There are big flowers all around the page. I'll try to take a better pic soon!


Its all for now! Still working on some christmas cards and also on stuff for my daughter's 10 birthday: A High School Musical 3 theme party! Will show you!!!
Have a good day!!!!!