Oh no... I won't do the promise to show you one card by week... LOL
I'm not good keeping this kind of promise!
Lots of projects in my head makes me forget about my blog too often!
Today I show you a card made for my daughter's birthday, order from Mamy.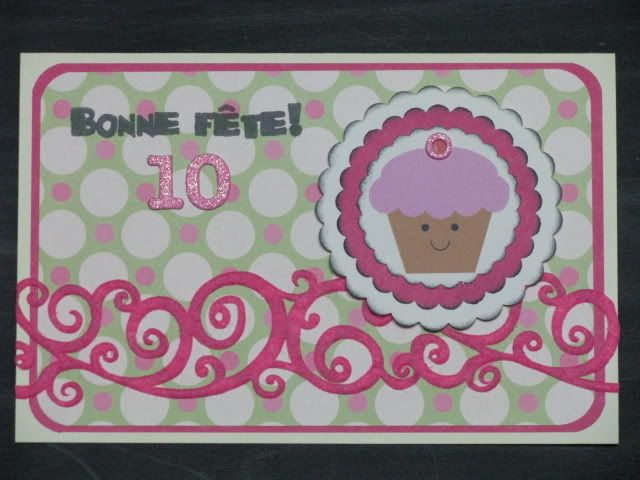 I put together all the things my daughter loves: glitter, soft things (the felt border), cupcake (design from Marieke Vermeulen), dots and pink...
What a contract! But I think I made it!