Valentine is not so far...
Thats why I already began my cardmaking. I used a sketch for a challenge on Boutique Pop'Art forum.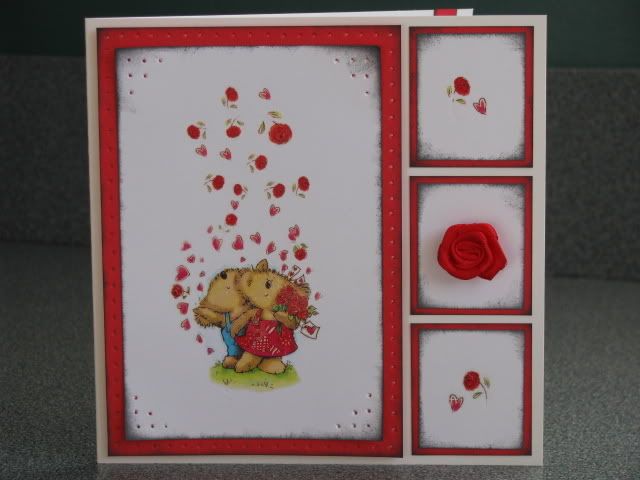 I used ordinary cardstock, inked them and do some piercing around my image. I also add some piercing at corners and give them a little "twist" to have texture. (oh! my english is not good now! lol please help me to say it right girls!)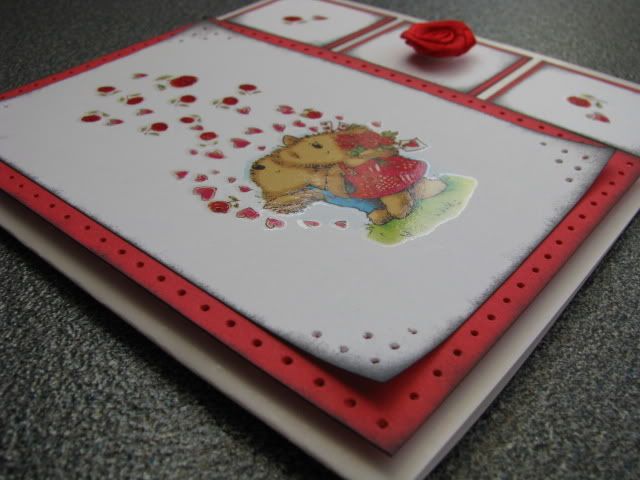 The image is a simple rub'on. I found them at dollar store and I couldn't resist!
They are soooo cute! Finally, I added a fabric rose and voilà! My first Valentine card of this year is done!

Oh and btw, if you're interested, look at my blog in french to find a little blog candy. You have until january 22 to enter. Thanks!