This is the last card for this year Valentine Day I think...
I will submit it for two different challenges this time:
Week 35 at Penny Black Saturday Challenge and
Cuttlebug Challenge #18.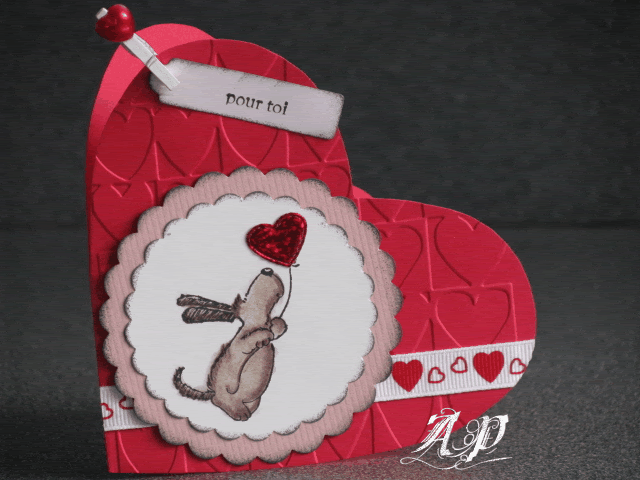 Its a very simple card and easy to do. But I needed it fast so thats a good thing!
Lets hope the person won't see it here before receiving it... fingers crossed!
HAPPY VALENTINE DAY GIRLS!!!!!