WOW! I found a challenge blog totally awesome: Cuttlebug Challenge Blogspot!
Challenge using the Cuttlebug, I am very excited!
I sooo love this machine.
Just sad I found the blog a little bite late, its challenge #17! lol
Anyway, I'll do my very best to participate as often as I can.
This week challenge is about Love.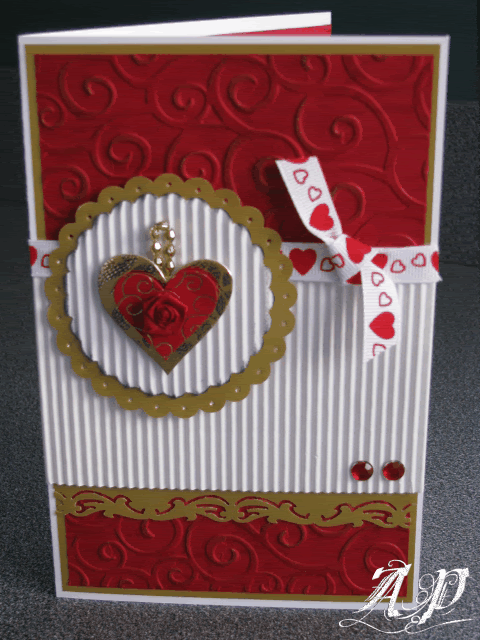 I used the Cuttlebug Embossing Folder "Divine Swirl" and added some gold ink on my cardstock (pic didn't show it well), corrugated (hope its the right word...) cardstock, scalloped punch with little paper pricking, 3D Heart sticker, border punch by Fiskar, ribbon and gems.
I love the result... even if my daughter asked if I used the corrugated cardstock from the cookies bag... lol