Hi!
Wanted to share with you the page I designed for the Diary 2009 Project by Fantazya. The quality is not really good... I needed a small image... sorry: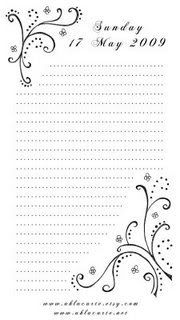 I still have a second one to design but I have to hurry up!!!!
Deadline is July 1st!!!!!!!!!!!
Any comment is welcome!